Move over material presents – unique experience gifts in London are here! If you're looking for something seriously special for your favourite person in 2023, shake things up with an activity day in the city. From tasty cooking classes and creative craft sessions to exhilarating cocktail shaking workshops, there's something for everyone – so whether you're shopping for your mate, your date or your marvellous Mum, level up your gifting this year with an experience present!
Why choose unique experience gifts in London?
Experience days are not just about doing something different; they're about creating lasting memories that will be treasured far beyond any physical present you could unwrap. Instead of another gadget or trinket gathering dust on the shelf, why not gift a pottery masterclass or painting workshop? Activity gifts like these can inspire new passions, lead to unexpected friendships, and even kindle a lifelong love for a new hobby.








Pick pottery classes for the crafty soul
For those with an artistic flair or crafty soul, pottery classes are amazing London activities that offer both relaxation and inspiration. Sitting behind a potter's wheel, they'll learn everything from centring clay to pulling shapes - there's no feeling quite like watching your creation come to life under your very own hands.
We offer exceptional pottery workshops led by experienced ceramic artists who guide participants at their own pace. These unusual experience days are perfect for beginners seeking an introduction to pottery as well as advanced potters wanting to hone their skills further – making it an ideal gift option.
Choose a Sip and Paint Gift Experience For Fun Loving Friends
For those who prefer brushes over clay, why not consider gifting a sip and paint class? These lively sessions combine artistry with fun times spent together - making them perfect activity gifts for fun-loving friends.
During these classes, participants can let their creative juices flow while enjoying their favourite tipple. Whether it's recreating a Monet masterpiece or exploring abstract art, these workshops cater to all abilities and taste preferences. Plus, they're not just unique experience gifts in London; they're also fantastic ways of creating shared memories and laughter that will last long after the paint has dried.
There's something incredibly liberating about sipping wine whilst painting. It is an activity that encourages creativity, relaxes inhibitions and most important of all – it's simply fun!
Cooking Classes Will Whet Any Appetite
Are you searching for activity gifts for food enthusiasts? Look no further than our mouth watering cooking workshops! Whether they're amateur cooks or seasoned chefs, we have courses that cater to every palate.
From sushi rolling classes where participants can master the art of creating beautiful maki rolls and pasta making sessions teaching them how to knead, roll and shape the perfect pasta to advanced patisserie courses which explore the world of delicate sweets — there's a culinary adventure for everyone.
Under the guidance of professional chefs, they'll learn how to prepare delicious meals while having fun. Plus, they get to enjoy what they've created at the end! What better way to spend an experience day in London?
Experience gifts are more than just a momentary delight; they provide lasting memories and skills that can be cherished for a lifetime. Whether you're looking for unique experience gifts in London for your family, friends or colleagues, we've got something special that will create unforgettable moments.
With our diverse array of workshops from pottery to cooking classes, you're sure to find the perfect match for every personality and interest. So why not give them a London experience days gift they'll never forget? Book now and start creating meaningful memories together!
Gift a unique experience
Pick a fun experience for them, or let them choose from our thousands of creative classes and kits.
Valid for 3 years.
card_giftcard Get a gift card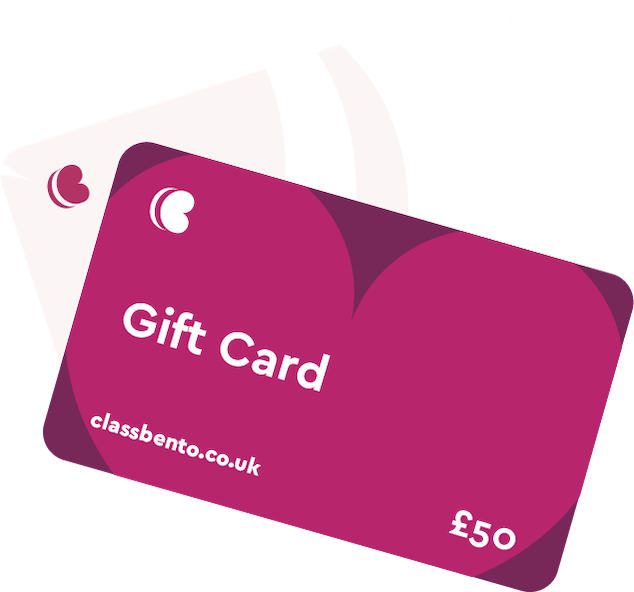 Suggested workshops in London