If you've got a culinary whiz to shop for in 2023, we're here to help with our range of unique experience gifts in London! Instead of presenting your favourite foodie with yet another cookbook or kitchen gadget, treat them to something they'll really love – an in-person cooking class hosted by an expert chef!
Unique Experience Gifts in London for Every Type of Palate
Finding the perfect gift for a food lover can be a challenging task, but you can relax – with our exciting cooking classes and culinary experiences, you can create memories that will last far longer than any typical present. From exotic Indian cuisine to authentic Italian pastas, we provide unusual experience days designed to satiate every type of palate while learning from expert chefs.
Our workshops offer much more than just learning new recipes; they're about exploring cultures, creating art and bonding with loved ones over shared experiences. So why wait? Dive into our top picks for the tastiest London activities your foodie friends will love!
Indian Cooking Classes Will Help Them Spice Up Midweek Meals
Does your loved one have a hankering for spices and all things nice? Then an Indian cooking class could be the ideal gift! Our cooking workshops offer an immersive journey into India's vibrant culinary tradition, making them fantastic activity gifts.
Under the guidance of seasoned chefs, participants will learn how to blend aromatic spices to achieve that perfect balance quintessential to Indian dishes. Whether they're recreating buttery naans or spicy chicken tikka masala from scratch, these classes are sure to spice up their midweek meals.
But it isn't all just about cooking; it's an education in India's rich culture and history as well. They'll learn about traditional cooking techniques, regional variations and even some interesting anecdotes that give these dishes their soul. It's an experience day they'll never forget!
Pasta Making Workshops Will Let Them Master Italian Food
If pasta is their passion, then our pasta making workshops are just the treat for them! Providing a hands-on culinary experience, these workshops will teach them to knead, roll and shape their own pasta, just like nonna used to make.
Our experts will guide them through the process of making fresh pasta from scratch, sharing tips on achieving the perfect texture and consistency. From tagliatelle to ravioli, they'll master all sorts of shapes and sizes.
And what's pasta without sauce? They'll also learn how to whip up delightful sauces using fresh ingredients that perfectly complement their handmade pasta. At the end of the day, they'll have not only mastered traditional Italian recipes but also gained an appreciation for Italy's love affair with food.
Joining this workshop is more than just learning a new skill; it's about connecting with Italian culture and bringing a piece of it into their own kitchen. As unique experience gifts in London go, this one truly takes the cake (or should we say pasta)!
Satisfy Your Favourite Sweet Tooth With A Baking Workshop
For those with a penchant for all things sweet, a baking workshop is the perfect gift. We offer an assortment of baking classes that cater to varying skill levels - from beginners learning to bake scones or cupcakes, to more advanced cooks wanting to perfect their macaron-making technique.
These workshops are led by skilled pastry chefs who will guide participants step-by-step through the process. Not only will they walk away with a box of delicious baked goods but also newfound baking skills that they can show off at home!
When it comes to creating memories and offering truly unique experience gifts in London, few things can compete with our workshops. Not only do they provide an immersive cultural encounter but also offer a wonderfully satisfying sense of accomplishment at having created something delicious from scratch.
Perfect as gifts or simply as treat-yourself experiences, these workshops are guaranteed to bring joy and deliciousness into any food lover's life! So why wait? Gift your loved ones an opportunity not only to cook but also to explore new cultures through our exciting array of London activities today!
Gift a unique experience
Pick a fun experience for them, or let them choose from our thousands of creative classes and kits.
Valid for 3 years.
card_giftcard Get a gift card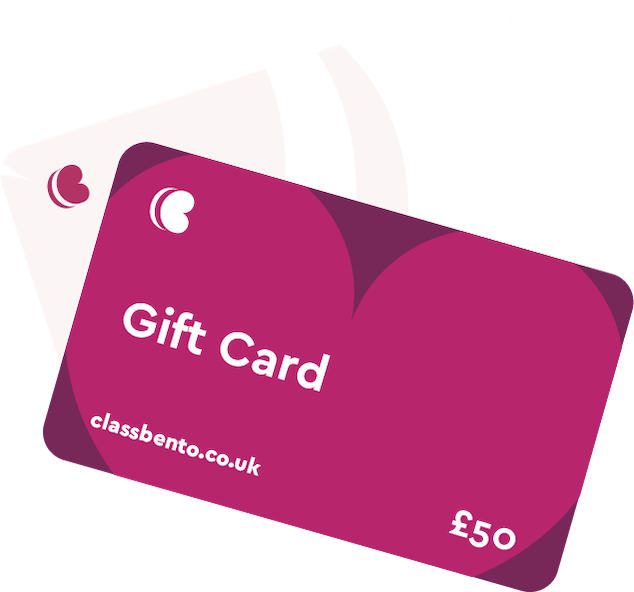 Suggested workshops in London