Tantalise her tastebuds this year with our foodie gift experiences for her in London!
Cooking is an art, a therapeutic hobby, and most importantly, a life skill. But beyond its practicality, it also makes for a spectacular gift – particularly if you're scouting for unforgettable activity days to mark a special occasion or you're searching for birthday experiences for her. Now imagine gifting her not just a cooking lesson, but an immersive culinary adventure – sound good? You've come to the right place!
Tailored Experiences For Her Special Day
Our hands-on cooking classes are more than just learning to cook; they're designed as wholesome experiences that engage all senses. She'll be whisked away on a culinary journey around the world without ever leaving the city. From mastering Italian pasta from scratch to crafting mouth-watering Indian Street Food or Asian dumplings to experimenting with vegan recipes - there's something to pique every palate.



Exploring Authentic Italian Cooking Classes in 2023
Everyone loves Italian cuisine! It's known for its simplicity and flavours that sing on your tongue. An Italian cooking class can be one of the most enchanting experiences for her, perfect as a gift that keeps on giving! She'll learn how to prepare delectable pasta from scratch or create heavenly sauces that perfectly complement each dish - all under the guidance of passionate chefs who have mastered their craft in Italy's gorgeous landscapes.
Dive into Indian Street Food and Asian Dumplings
If she has always been intrigued by the magic of Indian spices or the delicate art of wrapping Asian dumplings - this could be her chance to dive right in! These classes offer an authentic peek into diverse food cultures while ensuring she leaves with recipes she can confidently replicate at home.
Nourishing Experiences for Her with Vegan Cooking Workshops
If she is a lover of all things green, vegan cooking classes are the perfect gift! She would relish learning to cook meals that burst with flavours and nourish the body and soul, all while being completely plant-based.
Cooking Classes for Beginners: A Step into the Culinary World
Even if she's an absolute novice in the kitchen, we have her covered. Our cooking classes for beginners can be a fantastic starting point for her culinary journey. The friendly instructors will guide her through basic techniques that will lay a solid foundation, so she feels confident in mastering the basics before moving onto something more complex.
Why Choose Cooking Workshops with ClassBento?
The beauty of our workshops lies in our philosophy of 'learning through doing.' All classes encourage active participation, making it not just another session but an experience to remember. Plus, we offer flexible schedules - perfect for fitting into busy calendars.
Plus, these workshops are designed as individual experiences or grouped sessions. So whether you're thinking of birthday experiences for her, anniversary activities in London or just as a wonderful surprise – you'll find something that fits perfectly!
So why wait? Unleash her culinary creativity with these fabulous cooking classes – after all, nothing says 'I appreciate you' better than handcrafted experiences tailored exclusively for her interests!
Remember – behind every great dish is an adventure waiting to unfold. Let's embark on this culinary journey together!
Has your favourite person been hinting they'd like to try their hand at pottery? Surprise her with clay making London experiences for her.
Gift a unique experience
Pick a fun experience for them, or let them choose from our thousands of creative classes and kits.
Valid for 3 years.
card_giftcard Get a gift card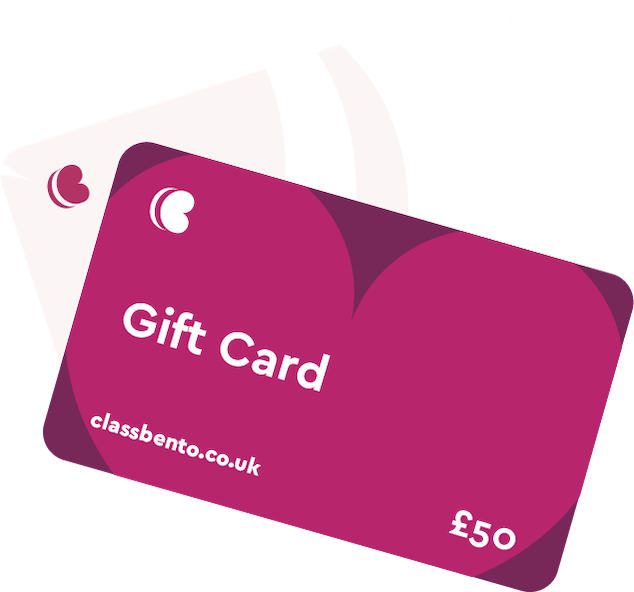 Suggested workshops in London