Pottery classes are rapidly gaining popularity as some of the most appreciated gift experiences for her in London. These engaging activities offer more than just an enjoyable pastime; they also serve as a platform to unleash creativity, learn new skills and create unique works of art.
The joy that comes from shaping clay into beautiful pieces is unimaginable. With our diverse range of pottery experiences including wheel throwing workshops, hand building ceramics, and pottery painting, we've got a broad palette of opportunities for women to express their artistic prowess.
Make Priceless Memories with Wheel Throwing Workshops
There's something incredibly satisfying about watching a lump of clay transform under your hands on a spinning potter's wheel. Our bespoke wheel throwing workshops provide an immersive actiity that blends both artistry and craftsmanship, making it one of the most sought-after experiences for her.
Under the guidance of experienced artisans in our friendly studios dotted across London, she can master this timeless craft while creating memorable pieces that will serve as lasting reminders of this special gift.



Express Her Inner Artist through Pottery Painting
For those who already have a soft spot for delicate brush strokes and vibrant colours, our pottery painting sessions will be right up their alley. These tailored classes not only make fantastic experience gifts but also contribute towards therapeutic stress relief.
As she experiments with various patterns and hues on her canvas – ceramic plates or bowls -– she'll unlock her inner Picasso! The resulting masterpiece can adorn her home or serve as a thoughtful handmade present to others.
Learn a Timeless Skill with Hand Building Ceramics
Our varied selection of hand building ceramics classes cater to beginners and seasoned potters alike. These sessions are perfect for her to learn the ancient techniques of coiling, slab construction, and pinching clay.
She'll relish the chance to shape clay into stunning forms with just her hands and a few simple tools. Each creation will be a testament to the time and love invested in this enriching experience gift.
Venture into Kintsugi
For those looking for a different spin on traditional pottery, why not consider a kintsugi workshop? Originating from Japan, kintsugi is the art of repairing broken ceramics with gold lacquer. It's not just about fixing what's broken but celebrating it! A kintsugi workshop could be an excellent choice for anyone who appreciates beauty in imperfection.
Why ClassBento Pottery Workshops Make Ideal Experiences for Her
At ClassBento, we believe in catering to each individual's unique tastes. Our pottery workshops not only guarantee an enjoyable time but also inspire personal growth through creativity.
With our flexible schedules and easy booking process, gifting experiences for her has never been simpler! Whether it's wheel throwing workshops or hand building ceramics classes that catch her fancy, your gift will definitely leave a lasting impression.
Give Her More than Just a Gift – Give an Experience in 2023
In conclusion, pottery classes make for incredible experiences for her in the city. The joy of crafting something unique from scratch coupled with the therapeutic benefits of working with clay offers more than just fun—it can transform into a lifelong passion!
Choose ClassBento and surprise her with an unforgettable pottery workshop today – because she deserves nothing but the best!
Gift a unique experience
Pick a fun experience for them, or let them choose from our thousands of creative classes and kits.
Valid for 3 years.
card_giftcard Get a gift card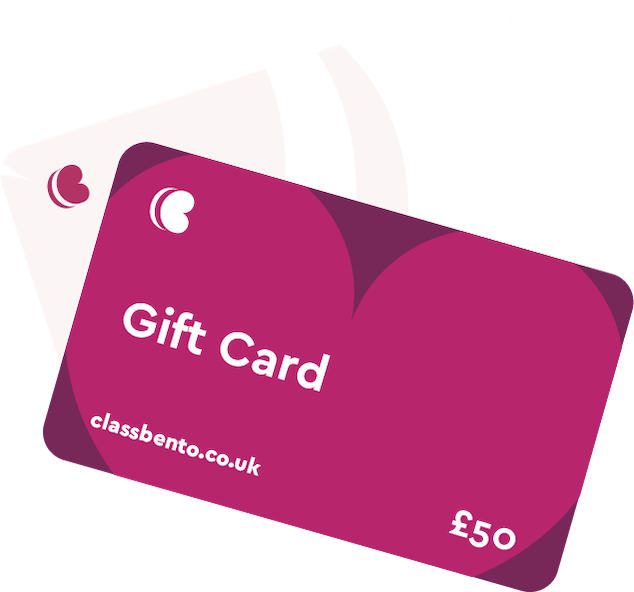 Suggested workshops in London