If you're searching for that special something for a planet loving pal, our unique experience gifts in London are just what you need! After all, could there be a better way to celebrate special occasions than by embracing our love for Mother Earth? For those of you passionate about the environment (or shopping for someone who is!), we've got a huge range of planet-friendly experience days that are perfect for eco-lovers. So what are you waiting for? Dive into a world where sustainability meets creativity, and let's get crafty for 2023!
Unique experience gifts in London: The eco-friendly option
Imagine the joy of receiving a gift that aligns perfectly with your love for nature; a birthday or Christmas present that doesn't end up as clutter, but as a memorable, enriching experience. By choosing one of our fabulous workshops, you're giving someone more than just a present - you're giving them knowledge, skills and an unforgettable time.
Additionally, these workshops help to encourage the vital conversation around sustainability. They educate us on how we can make eco-friendly choices in different aspects of our lives — from what we eat to what we wear, how we create and beyond.
Our unique gifts aren't just about one-time experiences either. The skills and knowledge gained can be used long after the workshop ends; so whether it's making organic soap or learning to cook vegan recipes, the impact of these gifts is far-reaching.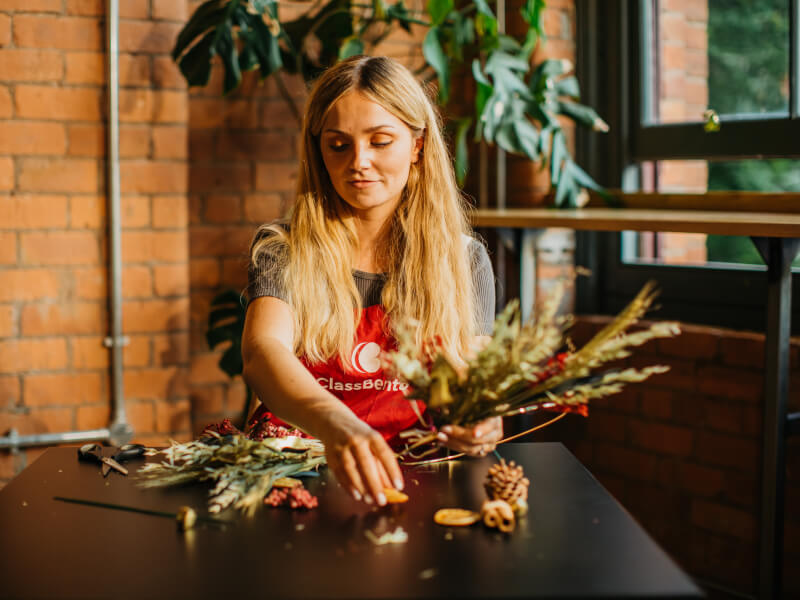 Get gardening with a glass terrarium class
If you've got a green-fingered friend or family member who's passionate about plants, they'll definitely love a glass terrarium making class. These miniature indoor gardens have become popular as they combine beauty with sustainability – they're the perfect addition to any shelf, desk or bedside table! Led by a nature-loving artisan, they'll learn how to create their own little ecosystem that requires minimal care but provides maximum joy. It's not only a fun way to spend an afternoon but also an exciting introduction into the world of sustainable horticulture.
Soy candle making will spark joy
A soy candle making class is a fantastic example of an eco-friendly experience gift – and who doesn't love a sweetly-scented flickering flame to light up their day? Unlike paraffin-based candles, soy ones burn cleaner without releasing harmful substances into the air we breathe at home.
At a soy candle making class, they'll learn how to handcraft their own candles using natural ingredients like essential oils and wax derived from soybeans – very much favouring Mother Earth whilst providing hours of fragrant pleasure. Heaven!
Vegan cooking classes will tantalise their tastebuds
If you're looking for something even more hands-on and mouthwatering, why not give them an introduction to the world of vegan recipes?
Plant based eating is well known for its environmental benefits, using far fewer resources than meat-packed diets. Our vegan cooking workshops are a delightful way of embracing eco-friendly food choices whilst learning mouthwatering new dishes – and even if they're a bit of a kitchen nightmare, our professional chefs will guide them every step of the way. A culinary gift experience that is kind to the planet and your palate!
Learning to sew turns trash into treasure
Upcycling classes – transforming discarded materials into something useful or beautiful – is another one of our brilliant unique experience gifts in London. Led by a textile design pro, they'll take items that might have been thrown away and turn them into unique pieces of art or home décor. It's a wonderful way to reduce waste while unleashing creativity.
Dried flower wreaths let creativity bloom
An afternoon spent creating dried flower wreaths is another cool gift experience perfect for nature lovers. Our wreath-making workshops will teach them how to preserve and arrange flowers and foliage into stunning decorations which will stand the test of time. An elegant, timeless piece made from nature itself – what more could an eco-lover wish for?
Experience days are not just unique gifts; they're thoughtful gestures that show you care about the recipient's interests and values - especially if they're passionate about being green. So next time you're looking for an eco-friendly gift in London, consider giving a memorable London experience gift through one of our many creative workshops.
Your loved ones will not only appreciate this gesture but also learn skills and gain knowledge that will last longer than any physical present ever could. Remember, in this world where we often have more than we need, experiences truly are the greatest gifts.
Gift a unique experience
Pick a fun experience for them, or let them choose from our thousands of creative classes and kits.
Valid for 3 years.
card_giftcard Get a gift card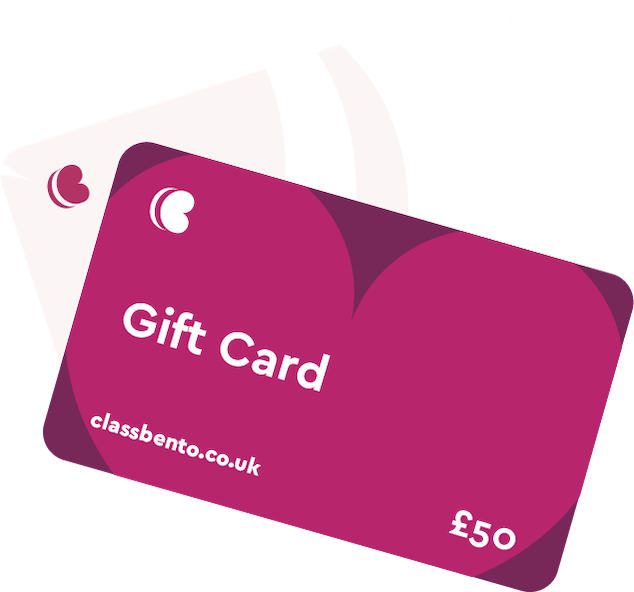 Suggested workshops in London