Say goodbye to mundane secret santa swaps and celebrate Christmas in style for 2023 with our unique experience gifts in London! With a wide range of engaging activities like cocktail making, festive wreath crafting, cooking classes and more, our workshops present an exciting alternative to the same old gift exchanges and office parties that will definitely bring joy to the whole team!
Experience days unleash festive joy
Gift experiences are fast becoming the most sought-after choice for celebrations. They offer much more than just a tangible present; they provide unforgettable memories, new skills and camaraderie among colleagues. What better way to do away with the same old dinner and drinks routine and instead bond over a fun-filled activity? From fun christmas cooking classes where you can whip up delicious Yuletide treats, to crafty Christmas candle making sessions that set a cosy holiday atmosphere - these gift experiences pave the way for joyful and uplifting moments.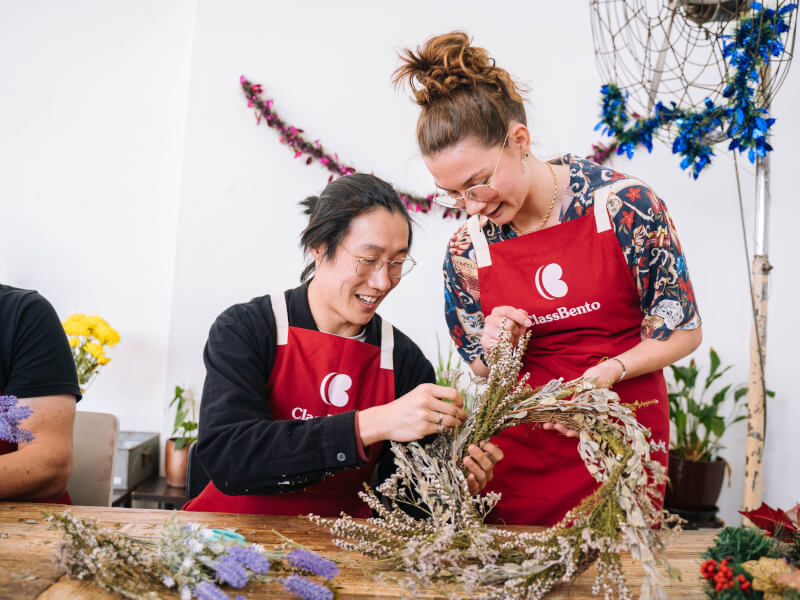 Unleash your creativity with unique experience gifts in London
Choosing unique gifts can be challenging but you can relax; we've got you covered with our experience days. Choose from exotic cocktail making sessions where you can shake (or stir) things up, fun craft workshops where you can make the perfect festive wreath and relaxing candle making classes that leave you glowing with satisfaction; there really is something for everyone!
Christmas craft classes add a festive touch
Nothing says Christmas quite like handmade crafts – and what could be cosier than snuggling up with some sweet treats in a gorgeous artists studio when it's cold outside? Our craft classes allow you and your co-workers to create beautiful homemade Christmas cards, DIY decorations and handmade gifts – perfect for the office or home!
Christmas cooking classes will make mouths water
If food is the way to your team's heart, our Christmas cooking classes are just what Santa ordered! The tastiest of all our experience gifts, you'll all learn how to whip up scrumptious festive goodies that will have everyone drooling – plus gain impressive culinary skills along the way, so you can keep the sweet treats coming!
They can shake up a storm with cocktail making workshops
Shake up your office party by diving into our fun and lively cocktail making classes. Watch your colleagues morph into mixologists as you all learn how to craft the perfect festive cocktail, and then finish them with a final flourish. There's also the tasting session at the end – if you're a team of party lovers, this is one gift experience they'll never forget!
A festive wreath class will let their creativity blossom
Nothing screams Christmas like a festive wreath hanging on the front door, so this year why not grab your gang and learn to make your own? Our expert-led workshops guide you through the whole process, ensuring that even those not naturally gifted in arts and crafts can create something beautiful. You'll all be shown how to choose the best flowers and foliage, different ways to weave them into the wreath base and given tips on making your creation last until 12th night!
Christmas candle making will light up their yuletide
Light up your teams holiday season with a candle making workshop. You'll learn how to create bespoke candles, choosing from an array of festive scents and colours, resulting in a radiant decoration or a thoughtful gift – just the thing to add a little Christmas cheer to the office!
By choosing experience gifts in London for your office party, you're not only providing a unique and enjoyable activity but also building stronger bonds among colleagues. So this festive season, let our workshops be the star on top of your Christmas tree - bringing joy, creativity and team spirit to your office celebrations. Book one of our London gift experiences now to ensure an unforgettable experience that leaves standard office parties looking like coal in comparison!
Gift a unique experience
Pick a fun experience for them, or let them choose from our thousands of creative classes and kits.
Valid for 3 years.
card_giftcard Get a gift card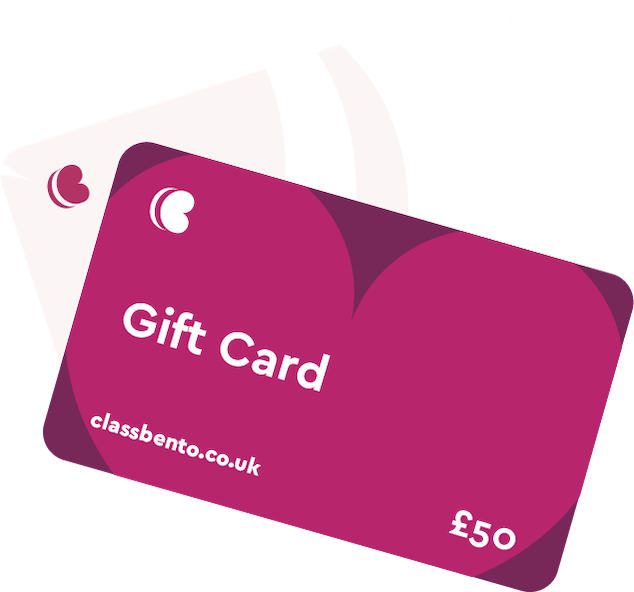 Suggested workshops in London