Looking to spice up your date night? Italian cooking classes in London offer the perfect blend of romance and culinary adventure. Whether you're a novice or a seasoned chef, these classes provide a delightful opportunity to bond over the art of creating traditional Italian delicacies. With hands-on guidance from expert chefs and the aromatic ambience of the kitchen, you'll be crafting delectable dishes together in no time. Discover the magic of Italian cuisine while kindling the flames of romance in the heart of London.
Experience Italian culinary magic in London
If you're seeking a unique and intimate experience for your next date night, look no further than Italian cooking classes in London. These classes combine the richness of Italian culture with the vibrancy of London's culinary scene, creating a one-of-a-kind setting for couples to connect over a shared love for food.
Italian cooking classes offer a fusion of romance and flavours
Immerse yourselves in the enchanting world of Italian gastronomy as you embark on a culinary journey through the captivating flavours of Tuscany, Sicily, and beyond. From crafting perfectly al dente pasta to mastering the art of homemade tiramisu, these classes offer a diverse range of dishes to tantalise your taste buds and ignite the spark of romance.
Bond with your partner at a London Italian cooking class
Share laughter and joy as you knead dough, chop fresh herbs, and stir simmering sauces side by side. The collaborative nature of these classes fosters a sense of teamwork and togetherness, allowing you to build unforgettable memories while honing your culinary skills. It's an opportunity to communicate, cooperate, and create delectable masterpieces, all while strengthening your bond.
Enjoy expert guidance and personalised assistance
With seasoned chefs guiding you every step of the way, you'll gain valuable insights into the intricacies of Italian cuisine. From learning the secrets of balancing flavours to understanding the importance of using the finest ingredients, these classes provide a nurturing environment for both beginners and food enthusiasts alike.
Travel to Italy without leaving London
Beyond the culinary aspects, Italian cooking classes in London offer an immersive cultural experience. Delve into the history and traditions behind each dish, and savour the essence of Italy's rich culinary heritage. Explore the similarities and differences between regional cuisines, and let the tantalising aromas and warm atmosphere kindle an unforgettable sense of romance.
A memorable date night experience in London
As the class draws to a close, relish the fruits of your labour as you enjoy a candlelit dinner, savouring the dishes you've artfully created together. Celebrate your culinary triumphs with a glass of fine wine, basking in the glow of a memorable evening that blends the joys of cooking with the magic of togetherness.
Embark on a culinary romance in London cooking classes
Elevate your date night with the magic of Italian cooking classes in London. Unleash your inner chef and ignite your passion for Italian cuisine while creating cherished moments with your loved one. Book your culinary escapade today and savour the perfect recipe for a memorable and delicious date night in London.
Gift a unique experience
Pick a fun experience for them, or let them choose from our thousands of creative classes and kits.
Valid for 3 years.
card_giftcard Get a gift card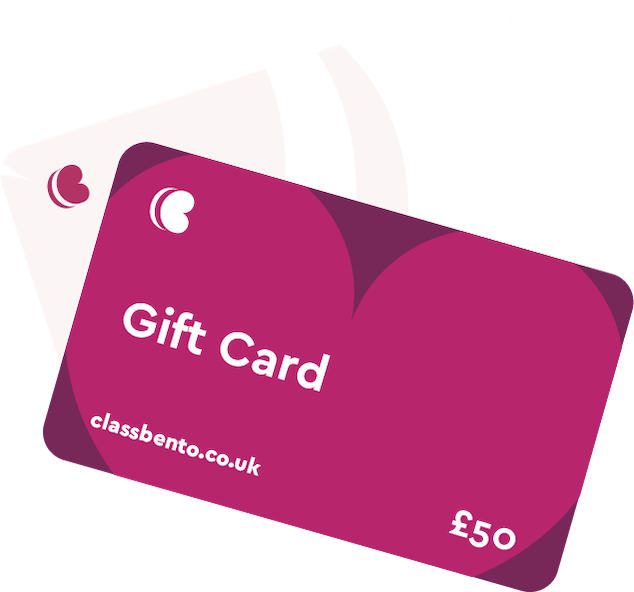 Italian Cooking workshops in London