The festive season is upon us, and there's no better place to start the celebrations than with Christmas activities in Manchester! At this time of year, the city transforms into a wonderland filled with twinkling lights, markets brimming with festive treats, and an infectious buzz of excitement. But why not make this festive season even more magical by exploring some wonderful creative experiences that will kick off your yuletide in style? From nature-filled festive wreath workshops to DIY Christmas decoration craft classes, we've got experiences for you, your mate, your date and even your marvellous Mum!
Experience an amazing array of creative workshops
We believe that creativity should be part of everyone's life – and what better time to let it bloom than during the holidays? For 2023, we've crafted a selection of workshops that not only get you into the Yuletide spirit but also allow you to learn something new.
From creating your own handmade Christmas decorations or wreaths to indulging in a festive cake decorating class or discovering how to mix seasonal cocktails – our diverse range of workshops ensure you'll be spoilt for choice!



A city ready for merriment – Manchester's Christmas spirit
Manchester, a city renowned for its vibrant culture and dynamic atmosphere, comes completely alive during Christmas time. The city transforms into a magical winter wonderland, complete with sparkling lights and Yuletide decor that weaves a mesmerising tapestry across the streets – the perfect backdrop to engage in some fun Christmas traditions and festive parties!
Christmas activities in Manchester mean there's something for everyone
One of the best aspects about choosing our workshops for your festive experiences is the wide selection on offer. Whether you're looking for something calming like a candle making class or a more lively activity such as a paint and sip session, there's something to match every interest and age group.
Families can bond over a gingerbread house decorating workshop or friends can gather for an evening of cocktail making; we ensure that everyone has a joyful experience, making these workshops perfect for holiday bonding and creating lasting memories.
Give the gift of experience
Instead of the usual store-bought presents, why not gift an experience this Christmas? Our workshop gift cards make for wonderful Christmas presents, providing an opportunity to learn something new while having fun. They offer a thoughtful and unique alternative to the usual festive gifts, and they mean the lucky giftee gets to take home a gorgeous handmade item and some new skills to continue their crafty journey. Perfect!
Learning from the best
All of our workshops, craft classes and culinary experiences are led by talented artisans, filled with passion and expertise. They provide guidance and encouragement every step of the way, ensuring participants not only learn but also enjoy themselves in a warm festive ambience.
No prior experience? No worries! These workshops are designed to cater to all skill levels – from beginners to experts. So, you can dive into any activity without hesitation!
A perfect way to bond
Our Christmas activities in Manchester aren't just about learning new skills; they're also a perfect way to bond with family members or friends while doing something fun and creative. They provide opportunities for meaningful connections amid laughter, concentration, collaboration – all against the backdrop of festive cheer. Build a gingerbread house with your loved ones, shake up some Christmas cocktails with workmates or explore the world of handmade Christmas cards with your pals – the options are endless!
Relax and slow down this festive season
In between all the hustle and bustle, it's essential to take time out for yourself – especially during this busy period. Our selection of calming workshops allows you to switch off, relax and slow down amidst all the merriment – so if you're feeling frazzled by gift lists or confused by Christmas cooking, you've come to the right place!
You could try a mindful painting session or enrol in a pottery class – both perfect ways to unwind while still enjoying some Christmassy creativity! By taking time out from your hectic schedule, these workshops will help you appreciate every moment of this magical season even more.
Get crafty with DIY Christmas decorations
Nothing says 'Christmas' like personalised decorations. Rather than purchasing generic store-bought trimmings this year, why not create your own bespoke ornaments? Our decoration-making workshops, like the handmade stocking class from M.Y.O, teach you how to craft unique pieces using a variety of materials such as ceramic, glass and even recycled items. Plus, not only will these decorations add a personal touch to your tree or home decor but they also make thoughtful gifts for loved ones. You'll leave these sessions brimming with festive cheer and a sense of achievement at having created something truly special from scratch.
Embrace Christmas traditions with a wreath-making class
Christmas is synonymous with tradition. From evergreen trees adorned with trinkets to stockings hung by the fire waiting for Santa Claus's visit, these rituals are what make Christmas magical. With our Christmas activities in Manchester, you can learn how to create your own timeless traditions from scratch.
Our DIY festive wreath workshop gives you a chance to create your very own door decor using fresh winter foliage and traditional accessories like pinecones and ribbons. The fragrance and beauty of these handcrafted wreaths will not only infuse your home with holiday spirit but will also serve as a cherished keepsake for years to come.
Master festive baking and fill hungry tummies
Do you dream about conjuring up mouth-watering mince pies or impressing family members with delectable homemade gingerbread biscuits? With our baking workshops designed for professionals and amateurs alike, you'll learn tested recipes and proven techniques from experienced bakers. Delight in the aroma of freshly baked goods filling your home, enjoy the satisfaction of creating something delicious, and share the joy with those around you.
Mix up Christmas cocktails
Whether it's a warming mulled wine or a refreshing snowball cocktail, holiday tipples are an essential part of any festive celebration. Join our cocktail-making workshops and let professional mixologists guide you in crafting delightful drinks that will impress your guests. Learning about flavour pairings and presentation techniques might even spark a new hobby!
Embrace festive fun in 2023
This festive season, let Manchester be your backdrop as you dive into an array of unique experiences. From discovering new skills and hobbies to reconnecting with yourself amidst the festive rush – the city offers endless opportunities to make this Christmas one to remember.
So why wait? It's time to kickstart your holiday season on the right note. Gear up for some merry-making, let loose in our engaging workshops, and gift yourself and your loved ones unforgettable experiences this holiday season! Join us today!
Gift a unique experience
Pick a fun experience for them, or let them choose from our thousands of creative classes and kits.
Valid for 3 years.
card_giftcard Get a gift card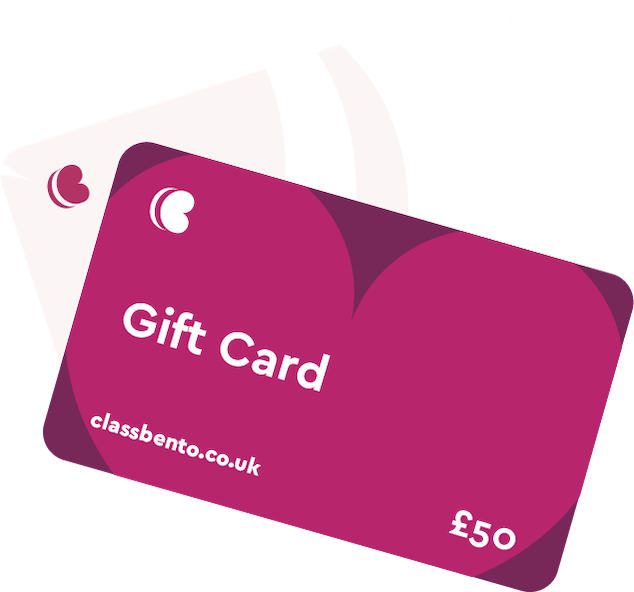 Suggested workshops in Manchester