Dive headfirst into festivities this year with our Christmas wreath classes in London! The holiday season is upon us, and what better way to embrace the festive spirit than by adorning your home with a beautiful, handcrafted festive wreath? From traditional greenery-packed wreaths adorned with berries and bows to minimal Scandi styles crafted solely from fresh eucalyptus, there's something here for everyone. These classes not only offer a chance to tap into your creative side but also provide a wonderful opportunity to celebrate the holiday season with friends and family – so what are you waiting for? Grab your mulled wine and get ready to get creative for Christmas 2023!

Christmas Crafts Will Kick Off the Festive Season in Style
Christmas is all about traditions, and making your own wreath can be a delightful way to start a new one. Our Christmas wreath classes in London offer the perfect opportunity to gather your loved ones, roll up your sleeves, and get crafty together – just add mulled wine for a fabulous pre-festive celebration! Whether you're a crafting novice or a seasoned pro, these classes cater to all skill levels, ensuring that everyone can join in with this heartwarming activity.
At the heart of London's bustling holiday scene, a Christmas craft class is the perfect way to inject a little fun and creativity into your yuletide. The scent of fresh pine, the sound of laughter, and the joy of crafting together will make it the most memorable start to the festive season yet.
Christmas Wreath Classes in London Make Great Festive Parties
Do you want to take your Christmas festivities up a notch? Consider hosting a wreath making party! Whether it's with your family and friends, your other half or even your workmates, it's a great way to bond, relax and really get into the Christmas spirit. The best news is that with our wreath making kits and online classes, you can even organise a creative festive meet-up across the miles!
So gather your loved ones, sip on some mulled wine, and let your creative juices flow as you craft your own completely unique DIY Christmas wreaths. These sessions are far from ordinary crafting classes; they're social events brimming with laughter, fun – and of course, tasty mince pies! Plus, everyone gets to take home their handmade festive wreaths as cherished souvenirs from an unforgettable party. We think that beats another restaurant celebration any day!
Go Eco-Friendly with Sustainable Festive Wreaths
Nowadays, eco-friendliness is more crucial than ever before, which is why we offer a variety of festive wreath workshops in London using sustainable crafting practices – because even the earth needs love at Christmas! From locally-sourced greenery and sustainable wreath bases to recyclable decorations, our planet-friendly Christmas wreath classes will help you add charm to your home this festive season without sacrificing your green-credentials.
A DIY Wreath Adds a Handmade Touch to Your Home
The holiday season is all about love, and what better way to express it than through a handmade wreath? A DIY Christmas wreath adds a personal and heartwarming touch to your home, making it feel extra special during this festive time. Your creation can be a reflection of your unique style and personality, and it'll be a talking point for all your holiday visitors.
London wreath-making classes provide the skills and knowledge you need to create a stunning decoration that you can proudly hang on your front door or display inside your home. Whether you prefer an opulent design bursting with baubles or lean towards minimalist elegance, our workshops will guide you every step of the way to create the perfect wreath for you.
From Scandi to Traditional, There's a Festive Wreath Class for Everyone
Christmas is a time of diverse traditions and tastes. Whether you prefer a Scandi-inspired, minimalist festive wreath or a lush and traditional one, you're sure to find a class that suits your style.
Each of our talented teachers have a different design approach, which means you can choose a class that aligns with your aesthetic preferences and get inspired by different cultural influences, making your creation truly one of a kind. Our workshops are tailored to various styles and tastes so everyone can find their perfect match — whether you prefer bold and colourful or chic and understated designs. The choice is yours!
A Christmas Wreath Workshop Makes a Great Festive Gift
If you're looking for a thoughtful and creative gift for a friend or loved one, consider booking them a spot on one of our Christmas wreath classes in London. It's a unique and memorable present that allows the recipient to learn a new skill and craft something special at the same time – that's a win-win!
Experience gifts are a wonderful way to show your appreciation and love during the holiday season, and gifting a wreath-making class will certainly bring joy and creativity to someone's life.
Get to Grips with Greenery and Soothe that Festive Stress
The holiday season, while delightful, can also bring its share of stress. The hustle and bustle of shopping, the long to-do lists, and the pressure to create the perfect celebration can take a toll. Luckily, we're here to help combat those festive frazzles – a Christmas wreath workshop in the city offers a fantastic opportunity to relax, unwind, and engage with nature.
Getting in touch with your creative side, working with fragrant greenery, and focusing on crafting a beautiful wreath can be an excellent stress-reliever. It allows you to momentarily step away from the chaos and find tranquillity in the act of creation.
Have a very merry Christmas with us!
There's no better way to get into the festive spirit than by creating a beautiful Christmas wreath, and our classes aren't just about crafting either; you'll create cherished memories, spend quality time with loved ones, and add a touch of warmth and tradition to your holiday celebrations.
From the eco-friendly and sustainable options to the diverse range of styles and designs available, London's wreath making classes have something for everyone. So, why not kick off this holiday season by creating something that not only decorates your home but also warms your heart?
With our greenery-packed workshops, you'll find a world of creativity and joy waiting for you. So, embrace the holiday spirit and get ready to deck your halls with handcrafted DIY festive wreaths that truly sparkle with joy.
Gift a unique experience
Pick a fun experience for them, or let them choose from our thousands of creative classes and kits.
Valid for 3 years.
card_giftcard Get a gift card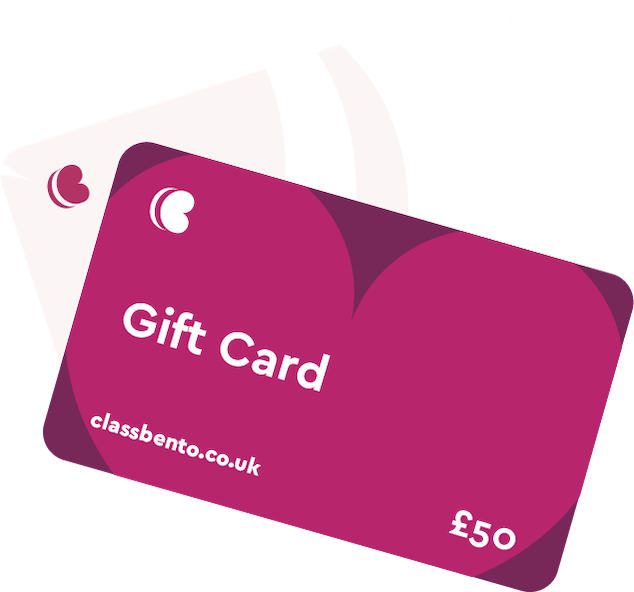 Christmas Wreath workshops in London