'Tis the season to be jolly, and what better way to get into the holiday spirit in 2023 than by taking hands-on Christmas wreath classes in London? As the temperatures drop, these floristry workshops offer a warm and inviting escape where the scent of fresh evergreens mingles with the excitement of crafting something beautiful.
While the lights in the city twinkle and carol singers fill the air with cheerful melodies, why not join a wreath workshop? Celebrate your creativity, discover your community and embrace the spirit of the season!
Amid the hustle and bustle of the city, fellow Londoners are unwrapping the gift of creativity this festive season through hands-on Christmas wreath making workshops. Come and meet them as a fun thing to do in London at Christmas to bring you closer to your neighbours. Meet new pals and enjoy the friendly spirit of the season!
Do you need some team-building ideas? Wreath making, London style, is a great way to revitalise your hardworking crew at the end of a busy year. Gather your colleagues and bring out their inner Santa at Christmas wreath workshops for an office party they won't ever forget.
Dive into the joy of handmade Christmas decorations
At the heart of a Christmas wreath class lies the creation of your own unique ornament. It's the perfect way to make your home merry and bright and welcome in guests throughout December.
Delve into a treasure trove of fresh foliage, berries, and festive embellishments, carefully selecting each element to express your personal style. But wreath making London classes are not just about making a foliage arrangement; it's about creating memories and traditions through your festive decorations.
Learn how to make a wreath with friendly London teachers
During the yuletide season, London becomes a winter wonderland of creativity. Plenty of charming studios welcome you in to come and craft a DIY Christmas wreath, maybe even with a minced pie or mulled wine in hand!
When you combine the fun of wreath making, London teachers with a passion and your own creativity, you're sure to be in for a wonderful time! Your expert guides will support you every step of the way, from selecting your evergreens to arranging them just right. You'll also learn how to decorate your wreath with festive adornments such as pine cones, ribbons and oranges.
Whether this is your first time making a winter wreath or you do it every year, these workshops are an opportunity to develop new skills while having fun. It's your chance to dive into the local creative community or explore neighbourhoods nearby. Or, if you're visiting London, this is a new way to see the city.
Let Stems Rebellion guide your way if you're on the hunt for things to do in Hackney and fancy making an eco-friendly wreath. Over in Old Spitalfields Marker, Art Play London has a welcome drink waiting for you before you start wreath making.
Get those green thumbs twitching in Chelsea as you join Master Class London for a floral experience full of lush greenery. Or, if you have your own venue and just need a teacher with all the materials, Ferris Heart Sloane can bring their class to you!
Gift a unique experience
Pick a fun experience for them, or let them choose from our thousands of creative classes and kits.
Valid for 3 years.
card_giftcard Get a gift card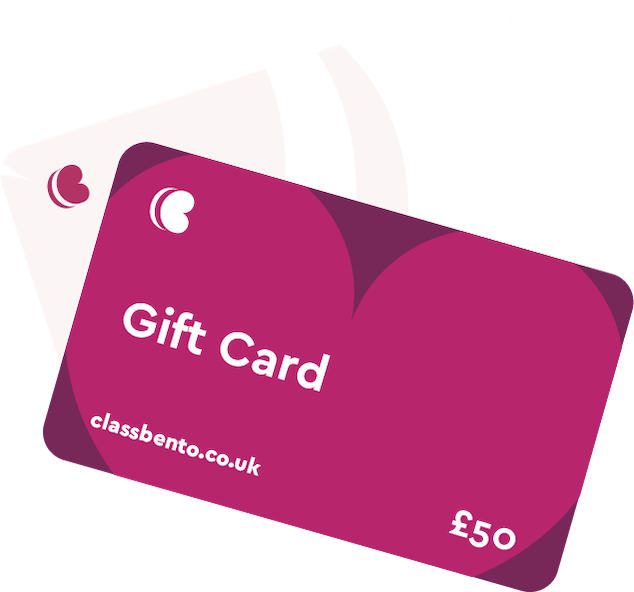 Christmas Wreath workshops in London