If vibrant patterns and bright colours are your vibe, then get excited – Tufting London is here to help you craft your way to handmade homeware heaven! Located in the buzzy neighbourhood of Nine Elms, the bright and airy studio is a rainbow-filled crafters' dream, playing host to fun workshops that will help you whip up the fluffiest hand-tufted accessories around.
From quirky rugs for cosy toes to woolly wall art that will brighten your space, grab that tufting gun and join founder Chun and his team to switch off, craft away the hours and make some marvellous memories.
I'm on a mission to…
"Bring tufting to all of London, and then the whole UK! Our flagship workshop in Nine Elms opened in 2022, and I'm already looking for new places to share my knowledge; I love to see the happiness our students get from tufting, and want as many people as possible to experience it!"
My passion for tufting started when…
"I made a rug of my 4-year-old son's drawing to hang on the wall in my home. He drew a rainbow racing car, and when I brought the rug home he was smiling truly from the inside out – he couldn't believe his picture could be turned into a real thing! This is when I saw how exciting tufting could be for people to create their own memories."
Step into my studio and you will…
"Spend three and a half hours creating the hand-tufted rug of your dreams! We're a one-stop rug-making shop with classes for all skill levels (and over 100 different shades of delicious yarn!) – all you need to bring is yourself and your enthusiasm!"
Tufting can help you slow down…
"It's so important to make time for yourself and we think tufting provides the perfect opportunity to slow down and take a breath. Whether you come alone or with friends, you can just focus on filling in the colours and really lose yourself in the process. It's therapeutic!"
Making with others is…
"A very fun activity! Our workshops are brilliant to share with friends, and a great place to make new ones. Our mini rug workshop lasts three and a half hours, which is plenty of time for a catch-up and you can immediately see people's creativity in the rugs they are making! I love our studio best when it's full of people tufting away; we host birthday parties or corporate events and these are always great fun!"
My favourite part of the workshop is…
"Seeing people finish their session smiling with a huge smile and a gorgeous creation that they're proud to show their friends. On a personal level, I'm always happy when I'm teaching people — I didn't know this about myself until I started Tufting London. I get so much joy from introducing someone to the tufting gun and then stepping back so they can try it for themselves!"
This festive season I am...
"Super excited! We're opening a pop-up venue at the Streetside space in Shoreditch, where we'll be offering workshops from mid-November. It's got a capacity of 40 people, so it's perfect for big holiday parties and festive experience gifts – we're looking forward to seeing everyone get stuck into some serious Christmas crafting!"
My top tip for beginners…
"Drive slowly! We always say that your first class at our studio is the first-day of driving, so you don't want to speed away. Take it slow and steady, and you'll win the race!"
You'll leave my class with…
"A finished hand-tufted mini-rug, complete with trimming and backing, some new creative skills and a huge smile!"
See their classes
Gift a unique experience
Pick a fun experience for them, or let them choose from our thousands of creative classes and kits.
Valid for 3 years.
card_giftcard Get a gift card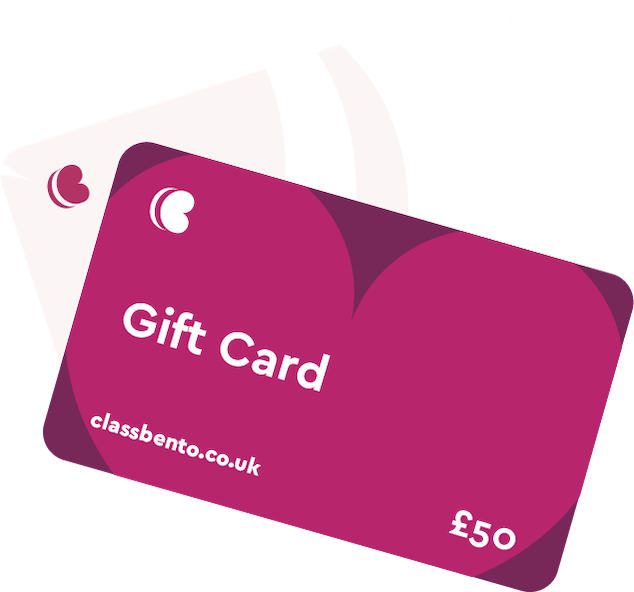 Tufting London's workshops in London