Looking for the perfect experience gift in the UK that's both unique and memorable? Consider the art of jewellery making, a craft that's as beautiful as the jewellery pieces it creates. When it comes to experience gifts, jewellery making classes in the UK are a sparkling choice that's sure to delight your loved ones. In this article, we'll explore why these classes make fantastic experience gifts, and why they're an ideal way to ignite creativity and bring a touch of personalisation to any occasion.
Experience days let you craft memories together
One of the most compelling reasons to gift a jewellery making class in the UK is the opportunity it provides to craft memories together. Whether it's for a romantic partner, a family member, or a dear friend, participating in a class can be a bonding experience like no other. In a relaxed and creative atmosphere, you'll have the chance to create something meaningful and beautiful while sharing quality time with your loved one. It's not just about the jewellery; it's about the shared experience, laughter, and the sense of accomplishment you'll feel when you both craft your unique pieces.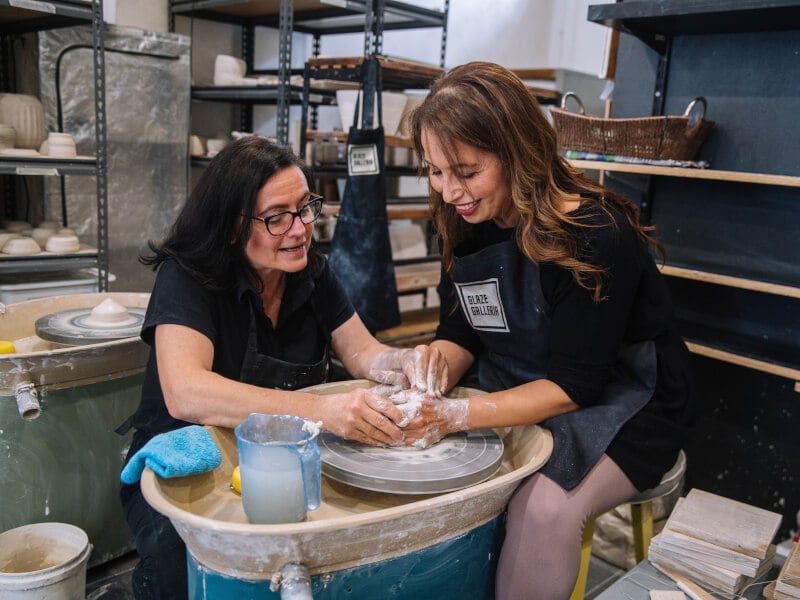 Jewellery experience gifts add a personal touch
Unlike many off-the-shelf gifts, jewellery made by hand carries a personalised touch that's both thoughtful and heartwarming. Gifting a jewellery making class allows your loved one to create a piece that resonates with their style, personality, and preferences. They can choose the materials, colours, and design elements that speak to them, resulting in a truly one-of-a-kind creation. Imagine the joy on their face when they proudly wear a piece they've crafted themselves, knowing it's a tangible symbol of your love and thoughtfulness.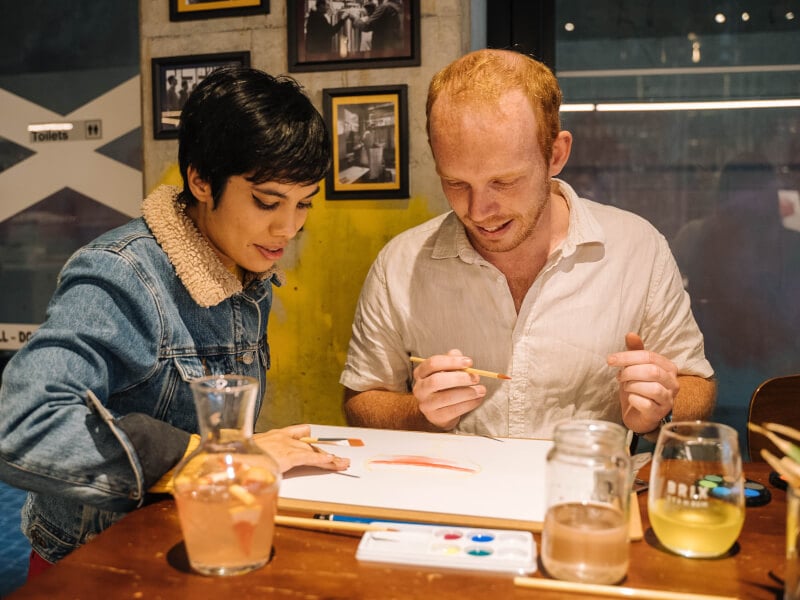 Bring out your inner jeweller
One of the most exciting aspects of jewellery making classes is the opportunity to unleash your inner artist. Whether your loved one is a seasoned creative or someone who's never tried their hand at crafting, these classes cater to all skill levels, making them perfect for beginners. Instructors are there to guide and support every step of the way, ensuring that participants feel comfortable and confident in their creative endeavours. From selecting beads and gemstones to mastering the art of wire wrapping, there's something for everyone to learn and enjoy.
Enjoy the soothing benefits of experience gifts
Beyond the glitter and glamour, jewellery making classes in the UK offer therapeutic benefits that are often overlooked. The act of crafting can be a soothing and meditative experience, providing a welcome break from the hustle and bustle of daily life. The focus required in manipulating tiny beads or delicately shaping wire can be a form of mindfulness, allowing participants to escape stress and anxiety, even if just for a few hours. In this way, the classes offer not only creative but also therapeutic advantages, making them a gift that nurtures the mind and spirit.
Jewellery classes help you discover new techniques
The world of jewellery making is incredibly diverse, and taking a class is an opportunity to explore various techniques. From beading and wirework to metal clay and resin, your loved one can try their hand at different methods and discover what resonates with them the most. This exploration can lead to a newfound passion for crafting, opening doors to a world of creativity they may not have known existed. Who knows, you might be introducing them to a lifelong hobby!
Jewellery gift experiences aren't just thoughtful presents
Another exciting aspect of jewellery making is the ability to incorporate sentimental elements into the pieces. Participants can bring their own beads, charms, or even small keepsakes to include in their creations. This adds a unique and personal touch, making the jewellery even more special. Imagine the joy of gifting a necklace with a pendant that holds a tiny memento from a special trip or a family heirloom. It's a gift that tells a story and holds sentimental value beyond measure.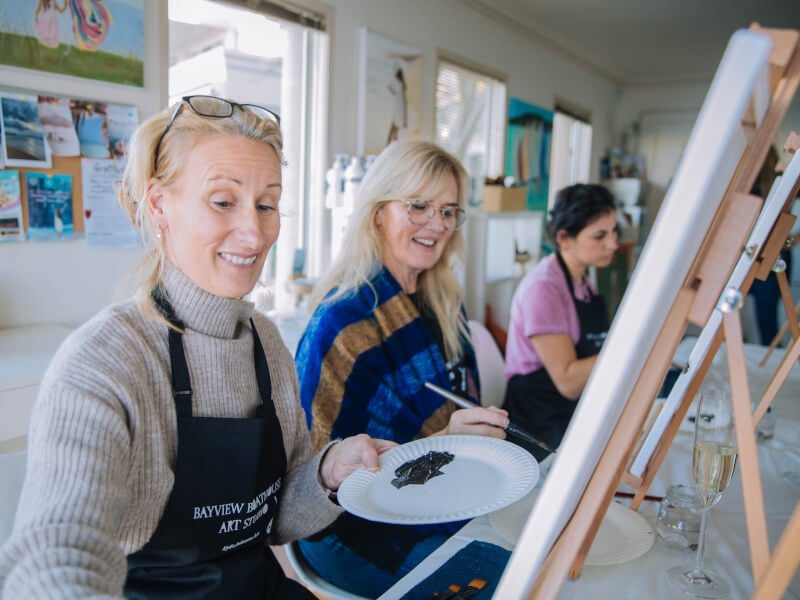 You'll be supporting local artisans
Gift-givers often appreciate the idea of supporting local artists and artisans. When you gift a jewellery making class, you're not only providing a memorable experience but also contributing to the local creative community. Many classes are led by experienced local artists who are passionate about their craft. By participating in these classes, your loved one is not only learning from experts but also supporting the local arts scene, which benefits everyone involved.
In a world where the value of experiences continues to grow, jewellery making classes in the UK stand out as extraordinary experience gifts. They offer the opportunity to craft memories, unleash creativity, and provide a personalised touch that's unmatched. Plus, the therapeutic benefits and the chance to explore various techniques make these classes a gift that keeps on giving. So, if you're searching for a unique and heartfelt gift, look no further than a jewellery making class in the UK. It's a shining choice that will leave a lasting impression and be cherished for years to come.
Explore a wide array of captivating and creative experience days in the UK, each offering a unique opportunity to immerse yourself and discover new passions.
Gift a unique experience
Pick a fun experience for them, or let them choose from our thousands of creative classes and kits.
Valid for 3 years.
card_giftcard Get a gift card