Flower arranging classes in the UK offer a delightful and therapeutic experience that's bound to awaken your inner green god or goddess in 2023. Here's why you should consider trying a flower arranging class in the UK in 2023, whether you're a complete novice or someone looking to enhance your floral skills.
A fragrant way to express yourself
Flower arranging isn't just about putting together a bunch of flowers; it's about crafting a work of art that embodies beauty and emotion. In a flower arranging class, you'll discover the magic of combining different blooms, textures, and colours to create stunning arrangements that tell a story. Whether you're arranging flowers for your home, a special event, or simply for the joy of it, these classes will unlock your creative potential in ways you never imagined.
It's the ideal way to get into floristry
If you're new to flower arranging, fret not. These classes are designed with beginners in mind. You don't need any prior experience or a green thumb to get started. In fact, the instructors are seasoned experts who will guide you every step of the way. Just like in our other creative classes, you'll be in a relaxed environment where you can learn at your own pace. Ask questions, seek advice, and watch your confidence grow as you create stunning arrangements.
How your flower arranging class unfolds
Picture this: you walk into a charming studio filled with an array of fresh, vibrant flowers. The atmosphere is filled with a soothing fragrance, and your fellow participants are as eager as you to dive into this creative journey. The class begins with an introduction to the basics of flower selection, handling, and care. You'll learn about different flower varieties and their unique characteristics.
Next, it's hands-on time. You'll be provided with an assortment of flowers, foliage, and decorative elements. Under the expert guidance of your instructor, you'll start creating your own masterpiece. You'll discover the art of balance, proportion, and colour harmony. It's not just about arranging flowers; it's about creating a composition that speaks to the heart.
As the class progresses, you'll explore various techniques, from traditional styles to more contemporary designs. You'll gain valuable insights into the principles of floral design, such as focal points, focal lines, and spatial arrangement. By the end of the class, you'll have crafted a stunning floral arrangement that you can proudly take home.
Why flower arranging is good for your soul
Beyond the sheer joy of creating beautiful arrangements, flower arranging classes offer therapeutic benefits that can enhance your well-being. The act of working with flowers has a calming effect, reducing stress and anxiety. It's a form of mindfulness that allows you to be fully present in the moment, focusing on the beauty of each petal and leaf.
Flower arranging also encourages creativity and self-expression. It's a form of art therapy that allows you to channel your emotions into your creations. Whether you're feeling joyful, reflective, or in need of a mood boost, arranging flowers can be a powerful outlet for your emotions.
Moreover, bringing fresh flowers into your living space can have a positive impact on your mood and environment. Studies have shown that flowers can boost your mood, increase productivity, and even improve air quality. So, not only will you benefit from the act of arranging flowers, but your home will also be filled with beauty and positivity.
2023 is the perfect year to explore the enchanting world of flower arranging in the UK. These classes offer a welcoming environment for beginners, where you can tap into your creative side and find solace in the therapeutic aspects of working with flowers. Whether you're seeking a new hobby, a way to de-stress, or a means to elevate your home decor, flower arranging has it all. Join a class, let your creativity bloom, and embark on a journey of floral enchantment that will stay with you for years to come.
Gift a unique experience
Pick a fun experience for them, or let them choose from our thousands of creative classes and kits.
Valid for 3 years.
card_giftcard Get a gift card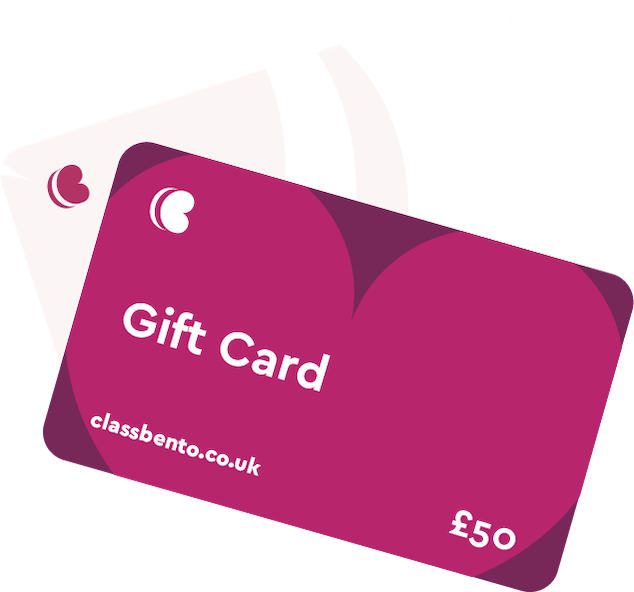 Flower Arrangement classes