Whether you're a fettuccine fanatic, a cannelloni connoisseur or a ditalini disciple, our 2023 selection of mouth-wateringly good Italian cooking classes in London are perfect for pasta lovers. Guided by some of the best chefs in the capital, you'll learn how to transform humble ingredients like durum wheat flour, eggs and water into restaurant-worthy Italian dishes.
If you love pasta, you should check out these four London cooking courses that will show you how to make it from scratch. In these workshops, you will get a hands-on learning experience on how to use traditional techniques to make your own pasta dough, as well as different types of authentic Italian sauces to go with it. You will also discover how to prepare classic Italian dishes such as lasagna, cannelloni and more. Your teacher will be a skilled Italian chef who will guide you through every step, give you helpful advice, and answer any questions you may have. No matter your skill level, these workshops are a fun and easy way to improve your pasta-making abilities and explore the rich and varied cuisine of Italy, making them ideal London cooking courses for beginners.
Want to know more about why every pasta-loving Londoner should take an Italian cooking class? Whether you live in Chelsea or Fulham, Brixton or Clapham, or even somewhere further afield like Bromley or Watford, read on to find out more about five popular pizza and pasta making classes near you.
1. Ravioli Workshop — The Avenue Cookery School
Run by a team of passionate pasta lovers, the Avenue Cookery School in Wandsworth serves up some of the tastiest ravioli in London. In this skill-focused pasta class, you'll learn all the secrets to mixing, shaping and filling your favourite parcels of goodness. With versions like butternut squash, lemon and thyme, pear and gorgonzola and creamy truffle mushroom with beurre noisette on the menu, your mouth is probably watering just reading about it.
New to the realm of pasta making? Don't stress. This course is geared towards beginners and you'll be supported by expert teachers every step of the way. This is a BYOB cooking experience that's perfect for hen dos and birthday parties, so don't forget to bring along a bottle of your favourite Italian wine to sip as you learn!
2. Vegan Pasta — The Avenue Cookery School
Veganism in the UK is on the rise, with the diet and lifestyle choice gaining traction for its environmental, ethical and health benefits. Eating vegan doesn't mean you have to compromise on flavour, as this plant-based pasta workshop from London's Avenue Cooking School is guaranteed to impress even the most diehard carnivores.
Taught by a pasta pro, you'll learn how to make fresh pasta by hand. You'll knead, roll, mix and stuff your way to a plate of seriously delicious vegan ravioli, and learn a few tips and tricks about presentation and garnishing in the process. After plating up, you'll sit down with your fellow pasta chefs for a team meal. You'll also receive a virtual recipe card, making it easy to recreate your vegan masterpiece at home.
3. Pasta, Risotto or Gnocchi — The Avenue Cookery School
Looking for things to do in London? Offering you the choice of pasta, risotto or gnocchi, this three-hour workshop teaches you how to prepare your favourite Italian mains from scratch, along with a traditional starter and homemade dessert.
The class kicks things off in style with a complimentary Aperol spritz, followed by bottomless wine. Under the watchful eye of your instructors, you'll learn how to prepare a three-course Italian meal. Along the way, you'll be showered with fun foodie facts, knife skills tips and Italian pasta cooking secrets you can add to your inventory.
4. Pizza Making Class — The Avenue Cookery School
What could possibly pair better with a bowl of perfectly al dente handmade pasta? Pizza of course. Run by one of our favourite Wandsworth-based cookery schools, this pizza making class includes hands-on instructions, ingredients and a digital recipe card. You'll be kneading dough, pairing toppings and oven-baking your pizza to perfection in no time.
Beginner-friendly and suitable for even the greenest chefs, this pizza making class not only walks you through how to make pasta dough and turn it into a restaurant-worthy pizza, but it also leaves you with some Italian-approved cooking skills you can use time and time again.
Italian cooking classes in London FAQs
Are there pasta classes for beginners?
Whether you're a self-confessed toast burner or an aspiring Gennaro Contaldo, our pasta making classes in London are suitable for all levels. Our teachers are trained to tailor classes according to individual skill level, offering extra help to newbies and sharing insider tips and secrets with more experienced participants.
Can I book an Italian cooking course for a group?
Absolutely. From corporate team building days to champagne-soaked hen dos, our Italian cooking courses in London are ideal for groups. Not only is the kitchen a great place to bond, but every participant will also leave with a new set of cookery skills.
What should I wear to an Italian cooking class?
When it comes to our lively cooking classes in London, comfort is key! While enclosed shoes are a must for your safety, the rest of your outfit can be as relaxed as you like. Think easy-breezy and casual, because let's face it, things can get a tad messy in the kitchen. We've got you covered with aprons, but if you're diving into handmade pasta, expect a delightful dusting of flour everywhere! So, leave your fancy threads behind and opt for something that lets you move freely and get hands-on without worry.
Oh, and a quick tip: tie up that luscious hair and leave the bling at home. We want you to focus on the culinary fun without any unnecessary kitchen mishaps!
Where can I join an Italian cooking class in London?
We're proud to be partnered with The Avenue Cooking School, one of the finest culinary learning institutes in London. The school is located in the borough of Wandsworth and is easily accessible by car, bus and tube.
Whether you live in Hammersmith, Camden, Kensington or Chiswick, you're never too far from London's pasta HQ. As well as The Avenue Cooking School, we also work with some incredible digital-based chefs and online cookery schools. This allows us to offer authentic Italian cooking classes not just in London, but across the whole of the UK.
Life is full of pasta-bilities and these classes are just the beginning. Find out more and check out our Italian cooking classes in London today.
Gift a unique experience
Pick a fun experience for them, or let them choose from our thousands of creative classes and kits.
Valid for 3 years.
card_giftcard Get a gift card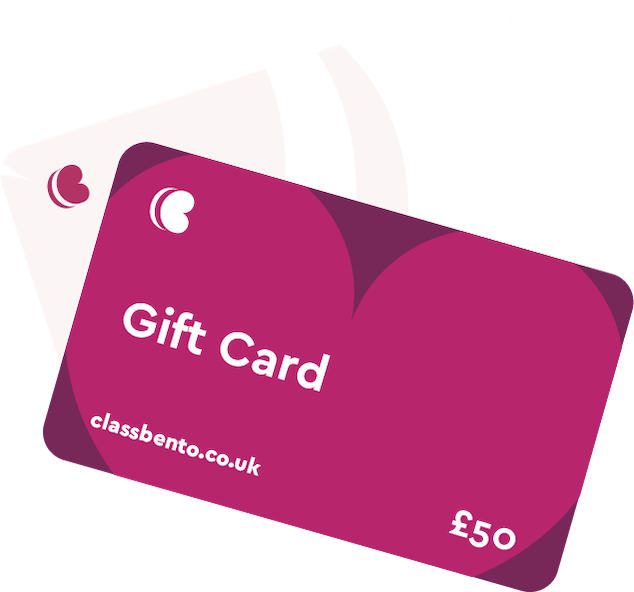 Italian Cooking workshops in London